We assume responsibility for your preparations and products on the market – sustainably, inclusively, inspirationally and based on success.
---
As a commercial excellence partner, we offer modern and tailor-made concepts and solutions for the healthcare industry, ranging from the holistic strategy development and personal advice for healthcare professionals to comprehensive patient services.
Experienced healthcare specialists
---
We communicate successfully with all patient groups and healthcare professionals whether we are interacting directly with patients or healthcare professionals, hospitals or pharmacies.
With in//touch, +49 med, patient+ and cso+, we bring experts from every field together – for achieving your successful digital transformation.
7 partners in 55+ countries with access to over 8400 employees
---
With our international alliance, we support our customers worldwide through reliable independent partners.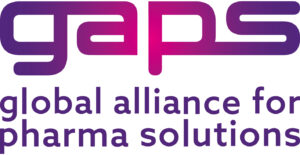 Successful joint concepts ensure that our customers' entire strategy is implemented internationally, with consistent quality and high-quality services across all national borders.
Be there live when we exchange information with leading pharmaceutical and life science experts.
GOOD NEWS
---
What is new at good healthcare group? Which topics interest and move the healthcare market?
Immerse yourself in the latest trends and innovative solutions that will shape the future of pharmaceutical communication.
Do you want to learn about what we do?